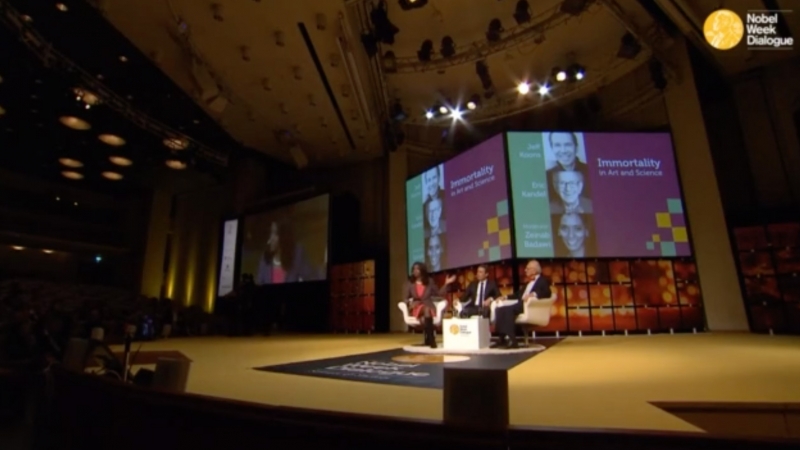 Zeinab Badawi in conversation  with celebrated artist Jeff Koons and Professor Eric Kandel.
KUSH MANAGEMENT AGENCY
If you have a conference and you need the best moderators: Kush Communications is at your service!   
Kush has a host of top international broadcasters – including Zeinab – who are skilled moderators and who will help make your conference or special event a great success. 
We can also provide moderation services in French and Arabic.
In addition Kush can help organise your conference, by identifying key themes, participants and speakers as well as give advice on conference programmes, venues and entertainment. 
Kush can also help you maximise your impact beyond your conference:  we make  post-conference videos: highlighting key discussions and speeches from the participants.
These are presented in documentary form: professionally scripted with polished commentary. The videos which go on your website will be an invaluable source of information for anyone who missed the conference or a record of the conference proceedings.    
We also produce promotional videos for organisations and institutions. For example, for the Ahfad Women's university in Sudan, which celebrates its 50th anniversary in 2015.
View examples of videos including, Ahfad University for Women, the WHO World Health Organisation and UNECA: UN Commission for Africa below.
UNECA: UN Economic Commission for Africa
WHO: World Health Organisation