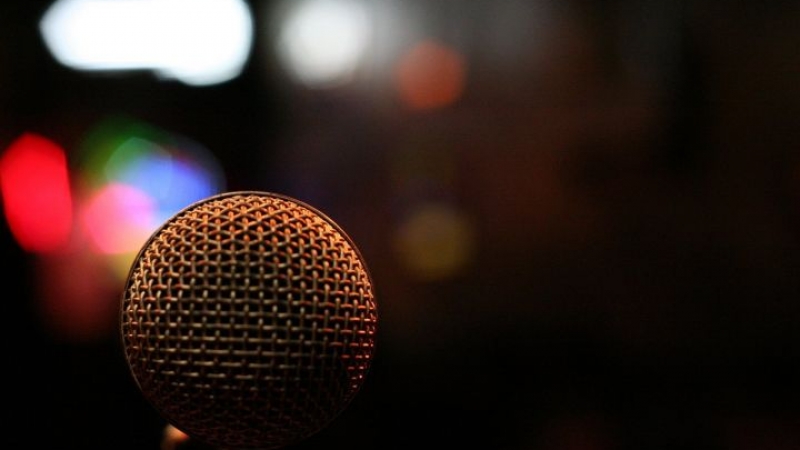 Selection of entries received
ALL AFRICA SONG CONTEST
Never done before: but an idea whose time is long overdue. Africa is the indisputable world superpower in music – be that reflected in the music of the continent or in its diaspora community. Musicians of African origin have given rise to nearly all forms of popular music: e.g. soul, reggae, jazz or salsa.
Kush Communications  is establishing  the first ever 'All Africa Song Contest'. This will be  an annual contest featuring songs from some of the best artistes from all over the continent. Apart from being a showcase of Africa's rich and diverse talent in music the All Africa Song Contest will help to promote national cohesion within countries, build avenues of trust and opportunity between the people of Africa, and promote the pan–African spirit.
Endorsement:
The Contest enjoys the patronage of both the African Union and UNESCO.
African Union Endorsement and UNESCO Patronage
Where?
The All Africa Song Contest will be recorded at a studio in the Ethiopian capital Addis Ababa – home of the African Union.
How?
Each African country via its Ministry of Culture nominates an artiste or group that is popular with its people and who have continent wide appeal.
The artistes' song entry will be represented via video in five televised heats. The shows will be made available free of charge to all African state broadcasters. Viewers all over the continent vote for their favourite artistes via text message or SMS.
The grand finale features the qualifying artistes in person.
Who?
Asya Satti and Merita Zhubi are the lead project convenors on the All Africa Song Contest.
Co-host with Zeinab in the shows is Henry Bonsu.
The following are the biographies of key personnel in the All Africa Song Contest team:
Henry Bonsu  
Henry Bonsu's family is originally from Ghana. He  has worked in the print and broadcast media for nearly twenty years, winning numerous awards along the way (e.g. Windrush, Ethnic Multicultural Media, and Gathering of Africa's Best). After graduating in French and German from Magdalen College, Oxford, he trained as a journalist in Manchester, before moving to London to pursue a career in broadcasting, first at the BBC and then as a freelance writer and broadcaster.
Henry Bonsu has also done plenty of work outside the BBC. For three years he was a panelist on Channel 5's 'Wright Stuff' current affairs show, and has been a commentator on Radio 5 Live, Sky News, BBC2's 'Politics Show', and Iran's Press TV.
Perhaps Henry's most significant achievement, though, is working – with Kofi Kusitor – to launch Colourful, a cross cultural music and speech radio station. It is the first of its kind, proving that there is an appetite for speech as well as music in Britain's black community. Henry is renowned for his charismatic, humorous and intelligent style of presenting.
David Pickthall
David has worked in British Television for more than forty years. He is one of the most experienced producers working in the industry today and is renowned for his attention to detail. His career began in photography, then after joining the BBC Graphic Design department,  he moved into Television Production.
He has specialised in Outside Broadcast for the last 35 years, working as a live multi-camera director and Executive Producer. David has been responsible for some of the largest productions by the BBC, ranging from The Queen's Golden Jubilee The Queen Mother's Funeral, Princes Diana's Funeral, The D-day 60 Anniversary and several major Rock Concerts, including Live 8 in Philadelphia.
He has also worked at four Olympic Games and a World Cup or two. He was responsible for the Opening and Closing Ceremonies at the Commonwealth Games in Delhi and for the coverage of the Royal Wedding at Westminster Abbey of Prince William and Catherine Middleton.
He has worked in South Africa as Executive Producer in Nelson Mandela's birthplace Qunu for the BBC's coverage of Mandela's life. Over the last ten years he has also worked as a consultant with SABC: the host broadcasters for South Africa's first state funeral, of Nelson Mandela.
David has worked on countless music programmes, both large and small, either as producer, director, organiser or all of the above.
He has specialised in working across the world, on a wide range of different productions, everywhere from the Falklands to Australia, Japan, India, the USA, Bahrain, New Zealand, and most of Europe.
One of his most challenging career moments was directing a live multi-camera broadcast in China, using a local crew, via an interpreter, during a Royal visit to Shanghai.
The following is a selection of some of the programmes he has worked on.  It is by no means an exhaustive list:
Live Earth Concert Wembley. Executive Producer
The Concert for Diana. Executive Producer
Live 8 BBC Executive Producer Philadelphia
D-Day 60. Executive Producer and transmission Director
The Queen's Golden Jubilee. Executive Producer
The Queen's Diamond Jubilee Executive Producer
Millennium Celebrations:
Editor/Producer / Director Sydney responsible for coverage from India to Mid Pacific, based in Sydney, during 48 hour live broadcast.
The Queen's Tour of China.
Producer/Director working with Chinese multi-camera crews on live transmissions from various locations in mainland China
Mike Le Fevre
Mike is one of the best lighting directors in the world. He has worked on previous Kush productions and is a perfectionist.  Following a short period as a theatre electrician in the early 1980's, Mike joined the BBC in 1983 as a television engineering trainee. After initial training he worked in the BBC's Outside Broadcast department qualifying as a BBC vision engineer in 1985. He joined the Lighting and Vision section at BBC Television Centre in 1987 as a vision control operator and then vision supervisor and was fortunate to have the opportunity to "understudy" some of the best lighting talent in the business. He was appointed as a Lighting Designer in the late nineties.   Due to internal restructuring, he left the BBC in 2008 to pursue a freelance career.
As a lighting designer, he has worked on a wide range of productions from television special events, music programming, light entertainment, children's drama, situation comedies, corporate events and location outside broadcasts, both in the UK and overseas. (From the millennium stage in Tobago; to single camera location drama; to political interviews at 10 Downing Street.) Clients include all the terrestrial broadcasters in the UK: BBC/ITV/C4/C5, as well as the independents such as Mentorn, Endimol, Talkback-Thames, 12-Yard, 10 Alps, Bomb, Ricochet Digital, Jervis Entertainment Media and Channel X. He has been involved in the development of Virtual Reality and Blue Screen techniques since the early nineties.
In the last few years, Mike has been involved in several major corporate re-branding projects. This has allowed him to assume a strategic consultant role within dedicated realisation teams. These teams are generally formed from senior editorial members, production design, lighting design and graphic design representatives, with a view to developing and forming unique, cohesive, visual identities for programme stands and channels. Examples of this type of project would be his work as a consultant for BBC News and BBC Sport, developing new environments and presentation styles.
Sera Hersham Loftus
Sera is a 'super star' interior decorator: world renowned for her extraordinary interiors and film sets. Having worked as a set designer for opera, ballet and film companies she is also a much sought after interior decorator. Sera also styles photography shoots for magazines such as Vogue, World of Interiors and Vanity Fair. Her clients vary from models such as Kate Moss, Twiggy and Lara Stone to authors such as Howard Jacobson and PR mogul Simon Astaire.
Sera designs sets for Zeinab Badawi's show 'Rendezvous' which has been filmed in London, Africa and the Middle East. Sera lives in London.